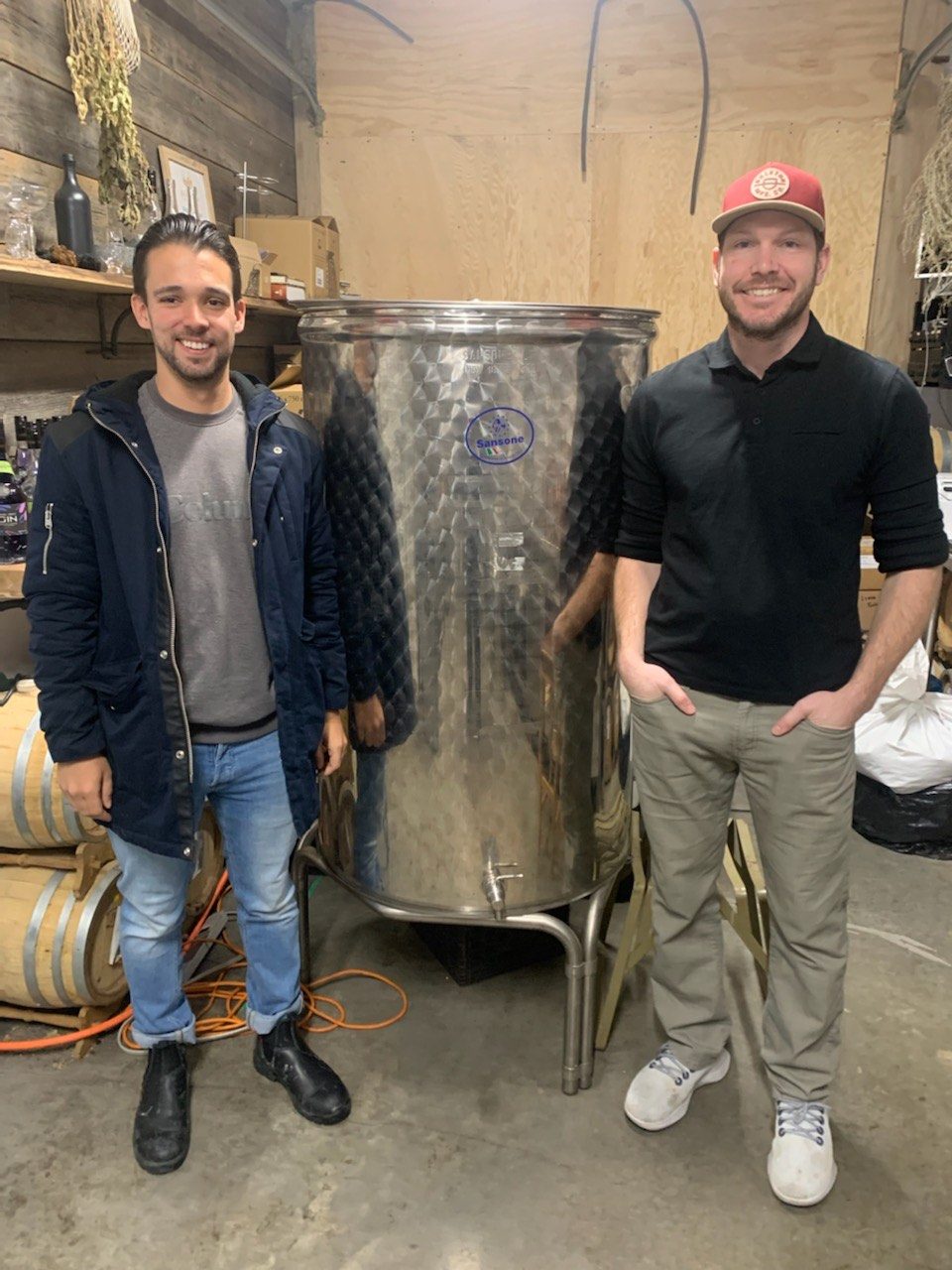 When it's time to toast Rideau View Golf Club's 65th anniversary in 2022, the club has crafted another first-class, home-grown option to fill members' glasses.
Lot 57 Artisanal Gin, a collaboration between the club and Durobin Distilleries, is Rideau View's second adventure producing the club's own unique taste experiences with an idea and ingredients cultivated at the club.
In 2019, in collaboration with Ottawa's Big Rig Brewery, the club produced its own beer, No. 17, with hops grown behind the 17th tee. It's believed Rideau View is the first golf club to produce its own beer with hops grown on its course.
The blonde ale quickly became a hit with members and their guests and is the most popular beer poured from the taps at Rideau View.
The expectation is Lot 57 Artisanal Gin will be an equally pleasing taste experience for Rideau View's members.
"After exploring some options, a collaboration with Dunrobin Distilleries felt like the right fit for us, the same as it was with Big Rig Brewery for our No.17 beer," Rideau View general manager Steve Ducat said. "At Rideau View, we love the idea of aligning with local businesses. These relationships are important to us and we can all take pride in the quality of the creations those relationships produce. It is an excellent way to add to our members' experiences on the food and beverage front."
The success of the collaboration between Big Rig and Rideau View didn't go unnoticed at Dunrobin Distilleries.
"Everything they do at Rideau View is top notch. To be asked to partner with a club and organization like Rideau View is really exciting," Dunrobin Distilleries vice-president Jonathan Hatchell said. "I've golfed there and I know the vibe. Just to be asked, after the success of the Big Rig initiative, it's a wonderful opportunity for two great organisations to partner up."
Distiller Ryan MacDonald said he got a jolt when the chance of a collaboration with Rideau View presented itself.
"The Big Rig beer is not just a cool idea, it was a brilliant idea," he said. "The first time I heard about it I was absolutely blown away. I worked in the golf industry many, many years ago and that was one of the coolest things I ever heard.
"Oh my goodness, the second Jonathan kind of hinted at something like this my brain started going a million miles a minute. The potential is outstanding."
When it came time to deliver a fresh take on gin for Rideau View, MacDonald drew upon his own experience on the golf course. He asked himself, "what would a golfer want in a gin?"
He had three guiding thoughts to form his process.
"The first one was to have a true gin, not to get too funky with it. I wanted the main ingredients to be juniper and coriander. The second, because it's hot, you're sweating and you just played the best round of your life, I wanted it to be really, really citrusy. We have included three types of citrus: lemon, lime and orange and in pretty heavy quantities.
"The third thing is I really wanted Rideau View members to be able to say this is their own, not another gin that they could have got off the shelf. We added some cloves and some star anise to give it an interesting little finish after you get that little citrus kick."
The popularity of gin-based cocktails has been growing at Rideau View, said food and beverage manager Taylor Kohlman. Lot 57 appears poised to appeal to both the tastes of Rideau View members and the sense of pride No. 17 has inspired.
"The first thing a member does when they sit down with a guest is to tell the story of No. 17, the story of the hops and teaming up with Big Rig," Kohlman said. "It's really cool to see the sense of pride our members have in our unique brands, great quality products made with botanicals grown at the club."
As Rideau View celebrates its 65th anniversary, the label on Lot 57 honours the vision and creativity of the club's architects, Howard Watson and C.E. "Robbie" Robinson, the designers of the current back nine and front nine, respectively.
It's a touch of Rideau View history to go with a fresh, new taste.